YOUR CAVE SURVEY COMPANION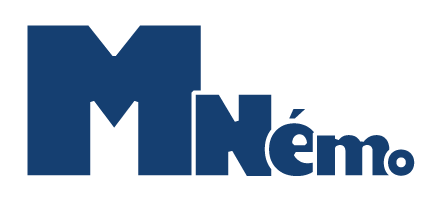 Custom Firmware
You are planning to use MNemo on a project that would require special functions or survey methodology ? We can developpe for you custom firmware adapted to your needs !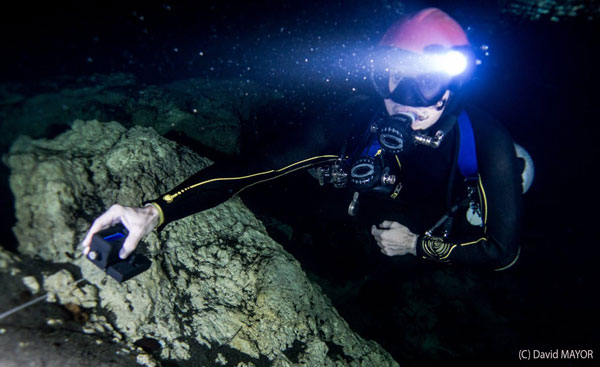 How it works ...
While you swim in the cave you want to survey, simply clip MNemo on the line, stabilize a couple of second, swim at normal pace until the next tieoff, stabilize again a couple of seconds, unclip and reclip after the tie off, repeat ...
MNemo records the length of the line you just swam along, the depth/tilt angle at start, at the end, as well as the heading. These data get then transmitted via USB to your computer to be integrated in your favorite mapping software. As simple as that.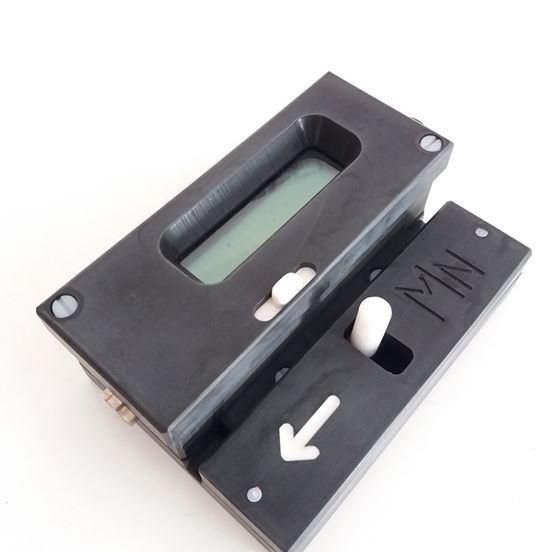 Price and availability
The device is available on order worlwide on this website. Its price is 580USD + Shipping and taxes.

You can also come to visit us in Playa del Carmen to pick up your device.
FYI : This is obviously not a mass consumer electronic product, but rather a tool aimed at serious cave explorers. Don't expect a fancy/shinny/stylish smartphone-like device. This is a rugged assembly of Delrin around poted state of the art electronic circuitry, some Teflon where necessary and plastic screws to lower magnetic disturbance. It won't even look brand new when you unbox it as all devices will be tested and calibrated both on surface and in water before shipping. That being said it's serving its purpose pretty well.
---
Data Sheet
Weight: 540g
Buoyancy (fresh Water): -50g
Size : 13x10x5cm
Material : Acetal, PTFE, ABS, crystal clear epoxy
Depth rating : 130m (depth sensor limitation) (Extended model : 290m)
Cave line requirements :

Thickness : 1mm to 5mm
Knots : allowed if overall diameter smaller then 5mm
Tension : minimum 5N
Optimal : #21 or #24 nylon braided line without knots and 25N tension

Accuracy :

Depth : 10cm
Length : 0.5% of total length +/-3.6cm
Heading : 1.5°
Loop closure: expect around 1% of error

Sensors:

Depth -> Temperature compensated new generation of high resolution altimeter sensor
Length -> Quadrature encoder infra-red optical detector
Heading/Tilt -> intelligent 9-axis absolute orientation sensor, with hard and soft iron compensation plus reference headings interpolation.

Memory: +/- 5000 shots
Battery : Rechargeable+Factory Replaceable Li-ion 400mAh- 10h stand-by, 5h reading, 2 months in sleep mode
Software requirement (min.) : Windows 8, Mac OSX, Linux 64b
Firmware Update : yes, through bootloader.
Accessibility : Device can be operated with one hand.
Warranty : 1 year
RoHS complient.
Hand assembled, adjusted and calibrated in Mexico.
Component country of origin: Germany, Switzerland, USA, Thailand, China

---
Who uses MNemo ?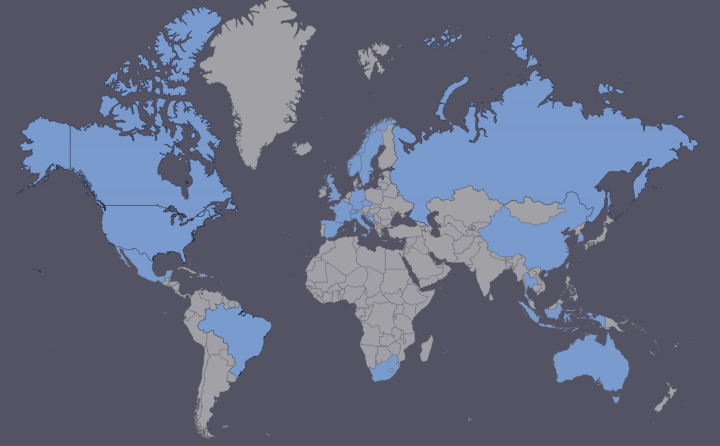 ---
]