---
Intuitive Stick Map Building
Thanks to its intuitive interface, Ariane allows you to quickly enter your data and visualize the resulting stick map directly on the satellite map !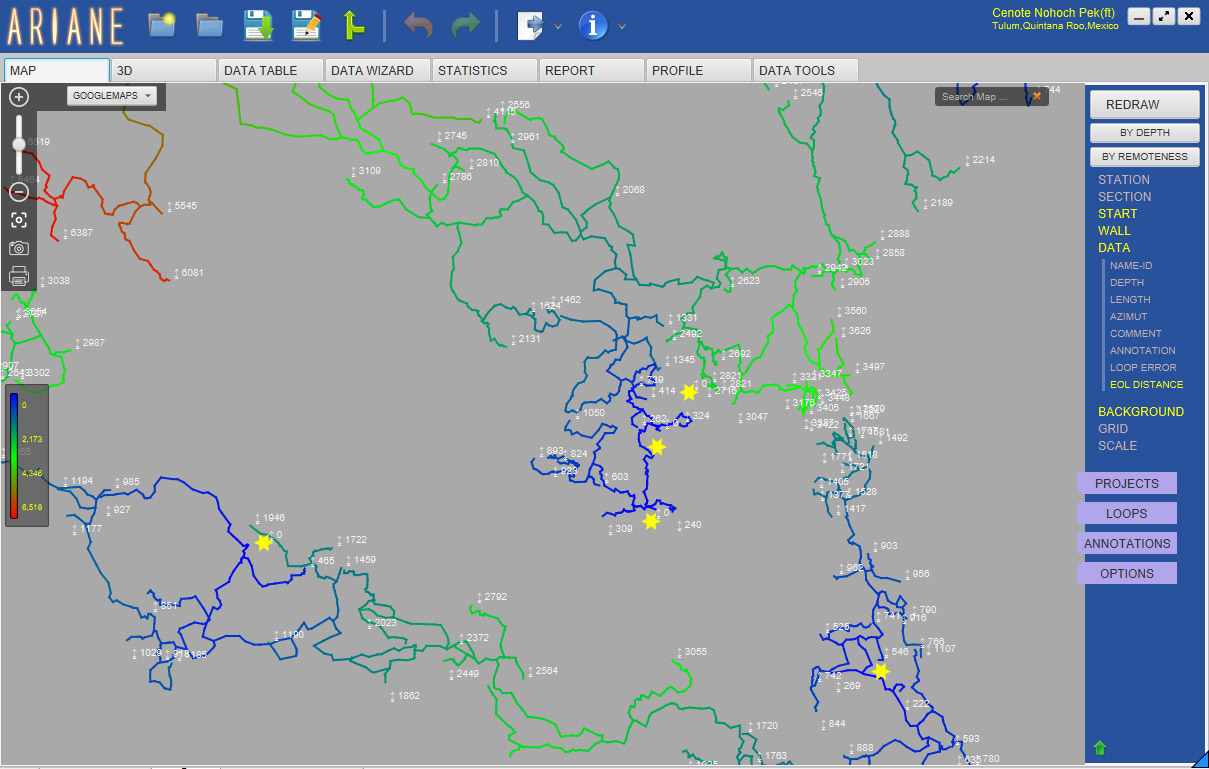 ---
Fast cave line survey
With MNemo you'll be in measure to survey the cave line at the same speed you would normally swim in the cave.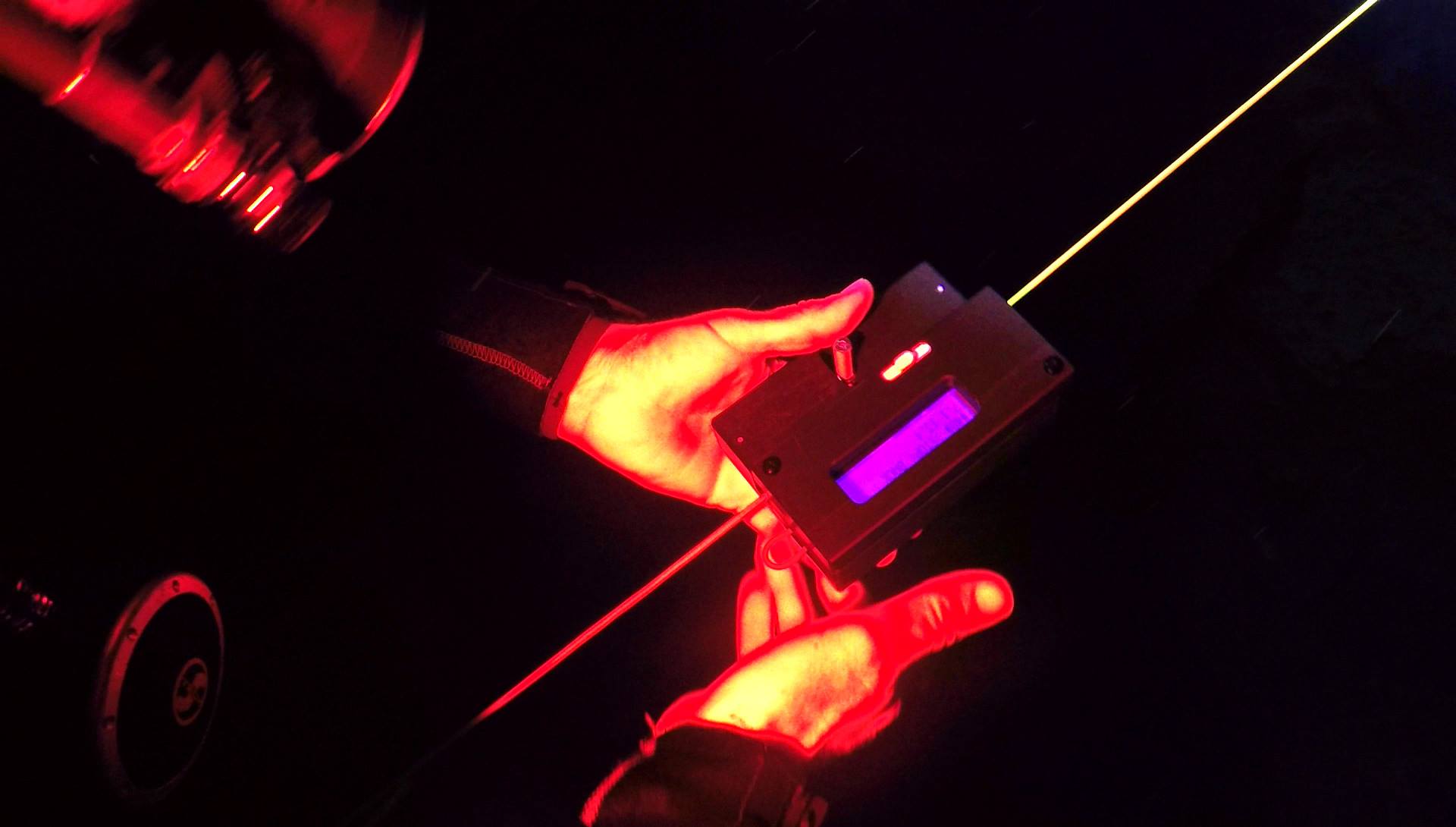 ---
Precise 3D profile modeling
Angular profile description allows you to describe the profiles with a high level of precision and flexibility and export the resulting 3D cave model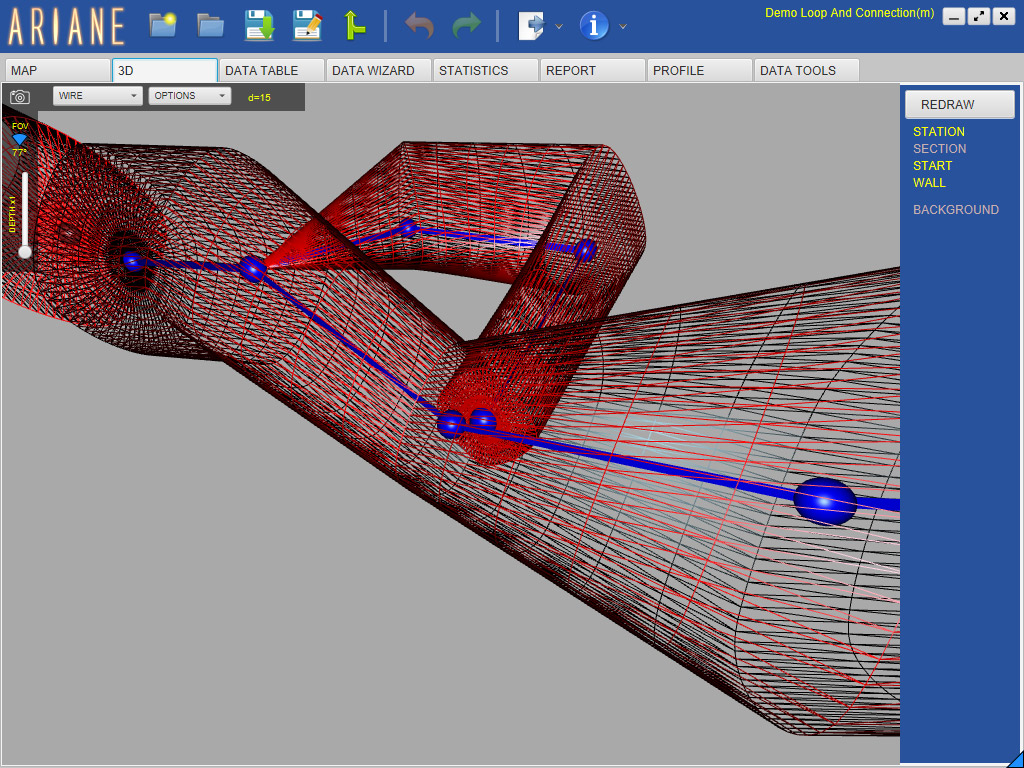 ---
Less then 2% error on loops
Thanks to its accurate measurements of depth, azimuth and line length, you can expect loop error closure well below 2%.
---
Direct integration in Ariane
The data collectd with MNemo can be integrated directly in Ariane survey software or exported in an Excel sheet to be used in any other survey software

]